"Sheri's Dog"- 12.17.14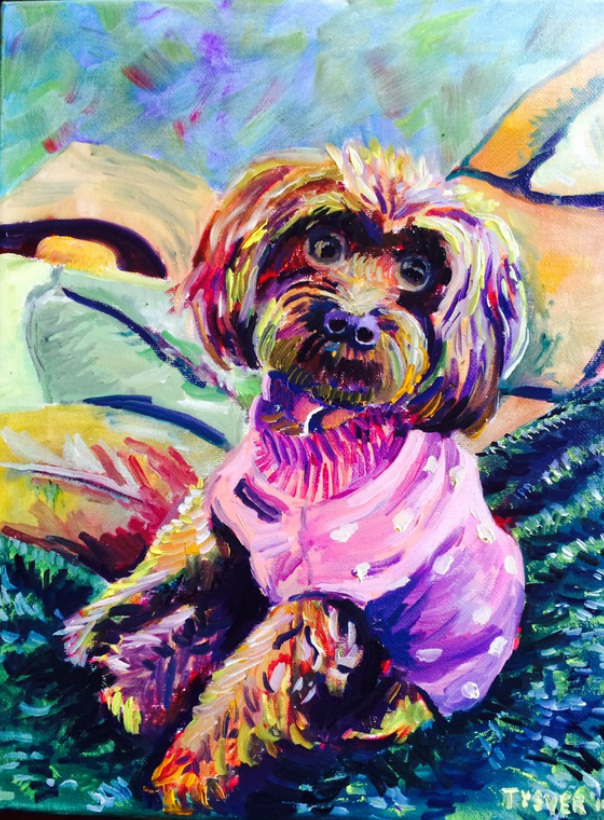 "Yanna"- 12.12.13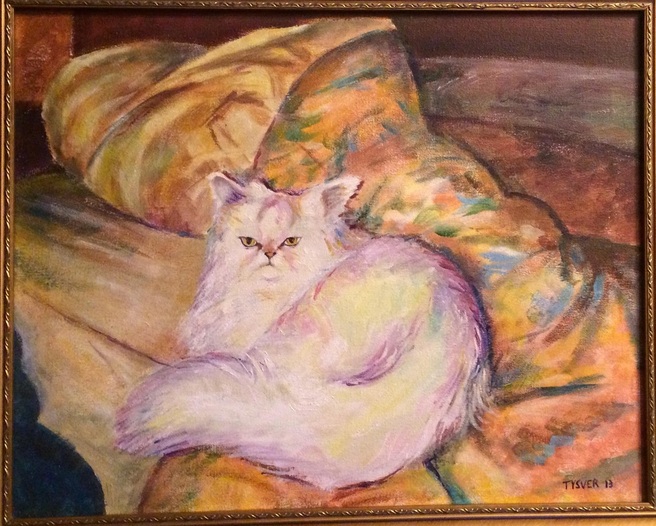 I painted this as a Christmas present for my neighbor. This cat died a couple years earlier. I particularly like the treatment of the blanket onthis one. I also was concerned how to paint a white cat with colors. Purple can be your friend. The title may be spelled wrong, but I'm sticking with it.

---
"Max" - 02.08.14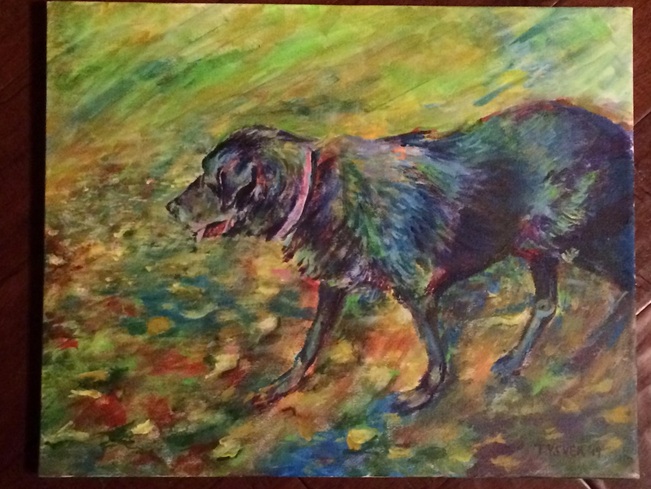 Another loose piece I did upon the passing of a friend's animal. This one is Max. For some reason or another, when I embarked on this I sensed green. I don't usually paint in overtones of Green but felt I needed to. I can admit that this piece is not as strong compositionally as I would have wanted. Its also not completely loose but it is pretty loose.

---
"Blue" - 03/08/12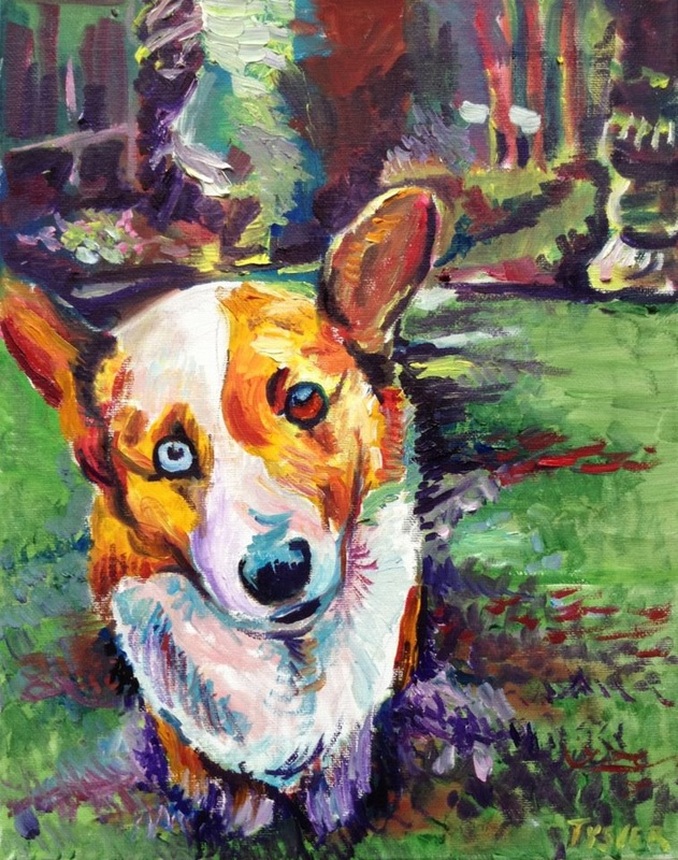 I did this on the day that Blue, a dog owned by my friend Dariana Dervis, saw an end to his days. He was a sweet creature who had been stricken with seizures. His face and demeanor is quite poetic. I hope I captured that. When I think of him I think of color. This is a much looser form of painting for me which I thoroughly love doing and plan on having a full portfolio of as well as my really tight stuff. This took me about an hour to paint and since my arm is in a sling, I had to lay it between my legs and paint it while sitting on the floor. It wasn't the most comfortable piece but it was worth it. It takes me back to painting for pure joy. I gave the piece to Dariana.

---